Grand County Short Term Rentals And What Buyers Need To Know
One topic that arises often with buyers in Grand County is Short Term Rentals or STR. Often times buyers in Winter Park, Fraser and the rest of Grand County are purchasing their second home and are looking for information on renting it out. While how much money you can make off short term rentals is probably everyone's first thought, there are other very important factors to think about.
First off you will need to find out if the HOA or zoning allows Short Term Rentals. If STRs are allowed at the time of purchase, the most important thing to remember is Rules and Regulations are constantly changing. Meaning, just because they're allowed now, doesn't mean they'll be allowed forever. This is extremely important for those buyers that will be dependent on the STR income to be aware of.
Second, in the state of Colorado you will need a sales tax license, often times your management company will submit taxes for you, so make sure to confirm this with them. Start the Colorado Sales Tax Withholding Account Application today. You will also need to apply for a Business License in the town your property resides in. Winter Park, Fraser, Granby and Grand Lake all have different applications and there's also rules for unincorporated Grand County for those properties that are outside of city limits. Follow the links below to find out more information or apply:
Grand County - Information & Quick Reference Guide by Town

Winter Park - Application
Fraser - Information & Application
Granby - Application
Grand Lake - Information & Application
You will also need to consider insurance coverage, with STRs your coverage will most likely have to change.
There are many different resources that help you estimate the income a property could generate. Just be mindful that most websites do not factor in the estimated revenue all the other expenses you will be paying. The chart below is a good representation and breakdown of how much income you'll actually be generating.
So just remember, if you're in the market to rent out your current or future property , make sure you do your research and think about all the important factors involved.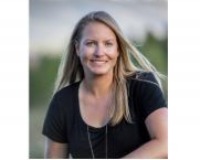 Author:
Julie White
Phone:
970-531-7155
Dated:
April 23rd 2021
Views:
133
About Julie: My goal is to help people with real estate. I am invested in helping people achieve their real estat...